Network Video Recorders are used with IP cameras. NVR's allow users to view IP cameras through a central platform along with the ability to view recorded footage. Some Network Video Recorders also have an integrated POE switch which allows a direct connection from each camera into the NVR for both power and video.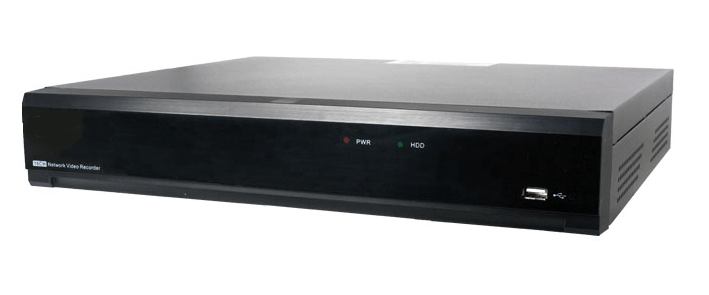 At Surveillance Technology, our NVR's also have the ability to flatten a 360 degree IP camera into many images that can be viewed simultaneously with multiple options. Our Network Video Recorders also interface with IP cameras that utilize advanced analytics, in order to receive different types of alerts or detailed information about a particular area, such as number of people or vehicles that have passed through a specific area.
However, all NVR's are not created equally and the differences will affect not only your investment, but it's performance. When looking for a modem NVR, make sure that it utilizes H.265 compression, works with up to 4K resolutions, lists how many hard drives it can hold for video storage and, most importantly, clarifies bandwidth or throughput capabilities.
Network video recorders come in: 8, 16, 32 and 64 channels, but as a general rule we at Surveillance Technology do not recommend more than 16 channels per NVR. We believe that having 32 or even 64 IP cameras on one device offers a potential point of failure that is too great for peace of mind.

Learn more about our successful surveillance camera installs for local businesses in Tampa, St. Pete, Clearwater and surrounding areas: