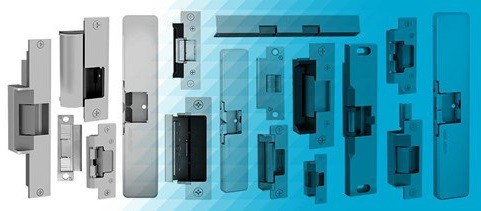 Electronic Locks Strikes
Electronic locks are the preferred device for securing a door. These locks generally have a 1500lb holding force and are installed in the door frame. Door strikes have a gate that is released when credentials are presented allowing the door to open while the door handle is still locked. There are several advantages to using an electronic strike. These locks do not require additional forms of egress as the door lock is usually not changed. They also do not require a connection to the fire alarm and can be configured to be normally safe or secure depending on your specific needs.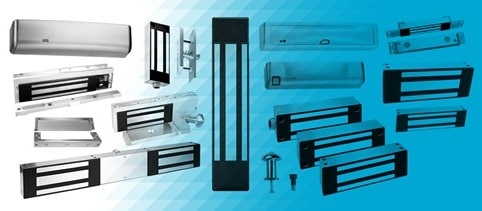 Magnetic Locks
Maglocks are generally used when an electronic strike can not be used. These locks come with a holding force of 300lbs to 1200Lbs and weather proof models are also available. Electromagnetic locks hold doors shut by creating a magnetic bond between the device and it surface plate. When credentials are presented the circuit is opened thus releasing the door. Magnetic locks also require two forms of egress such as a motion sensor accompanied by a push to exit device and in many case must be tied into the customer fire panel for emergency release.
View the full list of our access control products >

Learn more about our successful door access control projects for local businesses in Tampa, St. Pete, Clearwater and surrounding areas: