At Surveillance Technology we offer a full breadth of video surveillance systems and access control solutions for both residential and commercial applications. Do not accept unnecessary risk when it comes to protecting your assets and the safety of your family or clientele. Ensure that your home, office, and perimeter are always secure.
Custom designed surveillance systems
Cutting edge technology at a price you can afford
(727) 791-7990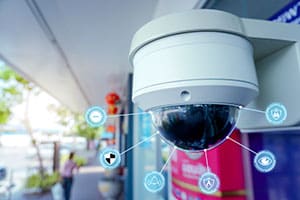 Surveillance Systems Company
Our surveillance system company offers consulting, installation and service for all major brands in the industry backed by our on-site warranty. Our experts have over 50 years of combined experience in security and surveillance.
We use a consultative approach to determine the best solution for your current and future needs, always keeping your budget in mind. We offer the following systems and their respective components:
We have consistently been ranked among the best independently owned video surveillance systems and access control integrators in the country. Whatever security measures you aim to reinforce, we have the technology and design capacity to meet expectations. During your free consultation, our security experts will custom design a surveillance system that will maximize protection and mitigate risk from future security breaches.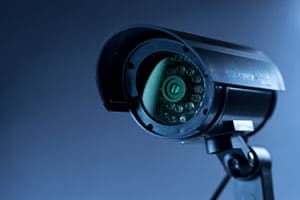 Security Cameras
No matter how much space you are trying to cover, or how many security cameras you think you need, our specialists can design and install a surveillance system that will meet your needs and give you the protection, and the secure financial position you want. Our staff are truly some of the best in designing and installing security camera systems and will listen to what you need to come up with the perfect solution for you. We will keep your property safe, and restore your peace of mind.
When we design your surveillance system, some security cameras will be placed in a very overt location to deter criminals while others will be positioned more covertly to gather information and evidence. Modern surveillance security systems that exceed your expectations and superior customer service are what set us apart from other companies. Call us and see for yourself by setting up your free estimate today.
Access Control
Our access control specialists understand that a properly configured and installed surveillance or access control system will dramatically reduce your exposure to theft, burglaries and fraudulent claims and at a price point that is far less than the potential loss. Access controls for security systems vary depending on each client's wants, needs, and space. When you hire us to design your system, you will gain confidence that your facility is properly protected.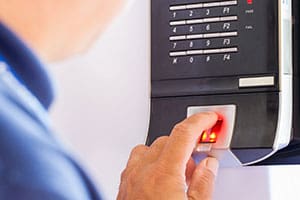 An access control system that includes card readers tied to secure doors, then augmented by both covert and overt surveillance devices can significantly reduce the risk of unwanted entry. We can compartmentalize your facility to allow general public access to some areas, and prevent unauthorized entry to others.
Access control is both an art and a science, and our company is one of the best at bringing those together. Call us to schedule a free estimate!
Services
Our surveillance company has its own team of service and installation technicians who are trained and certified in all of the technologies offered to our clients. Whether it is a simple video surveillance system or a complex IP megapixel system with analytics, our technical installation and service support teams have the training and expertise to install and service the technology that any application may require. Choosing the right equipment and technology for your surveillance system is an important part of the process, but a camera that has been improperly installed is actually counterproductive.
Call us today and our techs will walk you through a design sequence that will ensure effective observation that will aid in prevention and prosecution in the event of a breach.
Start cutting your losses
revive your piece of mind
Call us today (727) 791-7990
We provide surveillance systems in Tampa, St Petersburg, Clearwater, and surrounding areas.