Video intercom systems are designed to be utilized in a multitude of applications, from a pedestrian gate to a small office or even a medical facility. They are available for both interior and exterior use and can be connected to electronic door locks to allow entry to a door or gate via the base station. With some models, a mobile app can also be used to grant door or gate entry.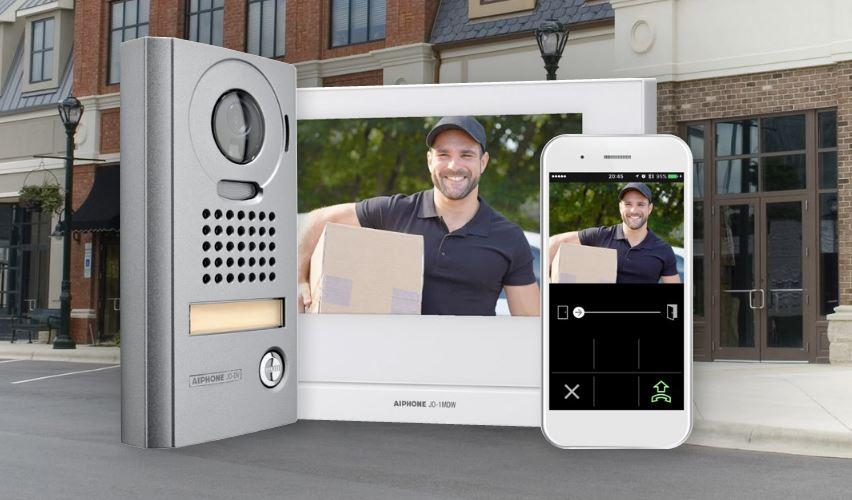 The basic video intercom system allows the customer to speak to and see their visitor via a base station or mobile app. They can have two base stations and use up to 8 mobile devices. These units can control as many as two doors with a special module.
More advanced models are connected via an Ethernet cable and each device is assigned an IP address. These systems can control multiple points of entry from multiple locations.
Not sure which solution is best for you? Surveillance Technology can help. Contact us and one of our sales engineers can design the perfect solution to achieve your goals.
Here is an example of a Base System with 2 Doors, 2 Stations and 8 Mobile Devices.
Here is an example of an Advanced System that can accommodate up to 5,000 doors and 5,000 stations.