Security camera systems give your home full, round-the-clock protection wherever you need it: A high-quality camera system will allow you to identify anyone in the space quickly, protect your family and ensure nothing goes unnoticed. The investment of a good security camera system will be less expensive than the potential losses; call for your free estimate.
**Watch Our Video**
The types of security camera systems we install include:
UHD & HD Security Cameras
HD Surveillance Systems
Remote Access via smart phones and tablets
DVR surveillance camera systems
Hidden cameras
Dome security cameras
Bullet security cameras
Infrared cameras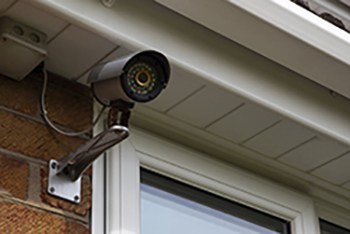 No matter how much space you are trying to cover, or how many cameras you think you need, our specialists can design and install a surveillance system that will meet your needs and give you the peace of mind, and protection your family deserves. Call us to get a free estimate for your home or business.
Home Security Camera Systems
Your home protects who and what are most important to you; a state-of-the-art and easy-to-use home security camera system will ensure that they are kept safe. If you suspect odd activity, or just want to ensure no one is going to be able to pull any stunts around or on your property, call us to set up your free consultation.
Our surveillance security systems specialists will come up with the right solution for your specific home's needs; giving you the ability to protect your family better than ever before, and achieve full peace of mind.