Barrier arm entry systems are a cost-effective way to protect your community or business entrance. Barrier arm systems are all inclusive, so there is no need to purchase and install gates, which can be very costly.
Barrier arms can also be used as a security enhancement for locations that already have an automated gate in place. Since barrier arms can open and close much faster than a traditional gate, they can be installed in front of the existing gate access control system to prevent tailgaters from getting through without authorization.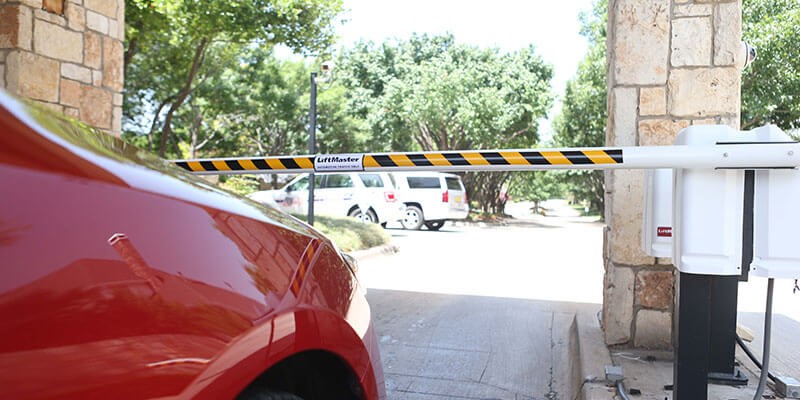 The barrier arm itself can have a reflective strip or it can be enhanced with LED lights that are red when the arm is down and green when access has been grated. This is a nice feature, especially in darker environments. These arms are also designed to break away if they are hit by a vehicle, which can dramatically lower repair costs.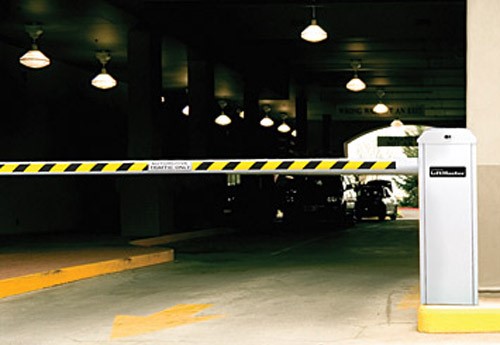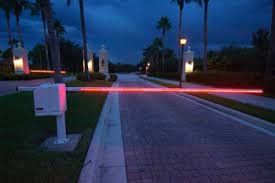 View the full list of our access control products >
Not sure which gate system is best for your application? Contact the experts at Surveillance Technology to schedule a free onsite consultation.