The two most common types of access control gate operators are for swing or slide gates, these gate operators can be use in both commercial or residential applications and can open gates that weigh up to 2000lbs.
Gate operators can help protect communities and businesses by restricting who can access the property without permission. If used with a video entry system, your community or business can also keep a video record of who enters the property, should theft or vandalism occur. Surveillance Technology also often recommends license plate recognition technology and cameras, especially if the commercial business has had past crime issues. It can be helpful when reporting incidents to the police and help them catch the criminal offenders.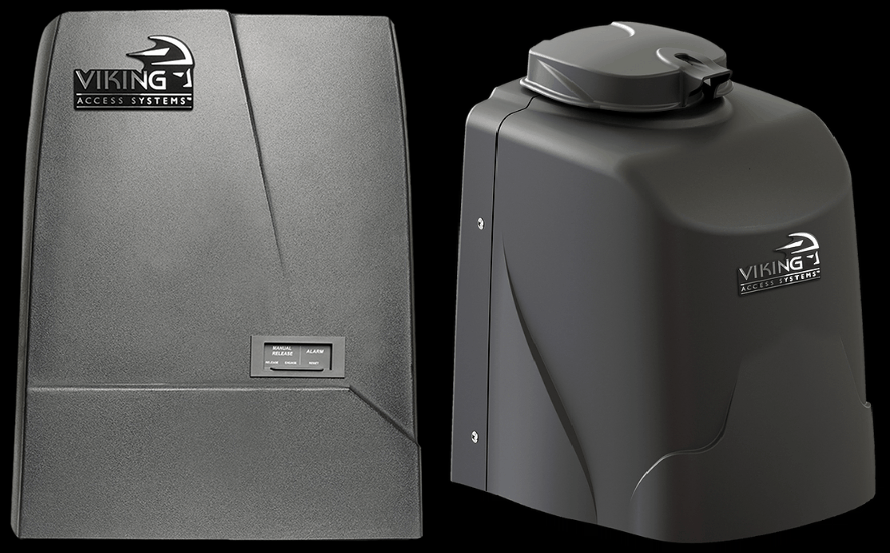 At Surveillance Technology, we recommend Viking brand operators for access control because of the steel chassis with multi-layer corrosion protection, removable power supply with lighting protection, V-Flex diagnostic board with LED display and their 5 year commercial warranty.
Gate operators require a telephone entry system to verify credentials and grant access. They are also installed with safety devices such as under ground loops and photo cells to prevent the gate from closing on a vehicle or pedestrian.