For gated entryways, we have a number of telephone entry systems ranging from 100 entry codes to up to 10,000 residents or users. No matter the size of your property, we have the equipment necessary to make it secure!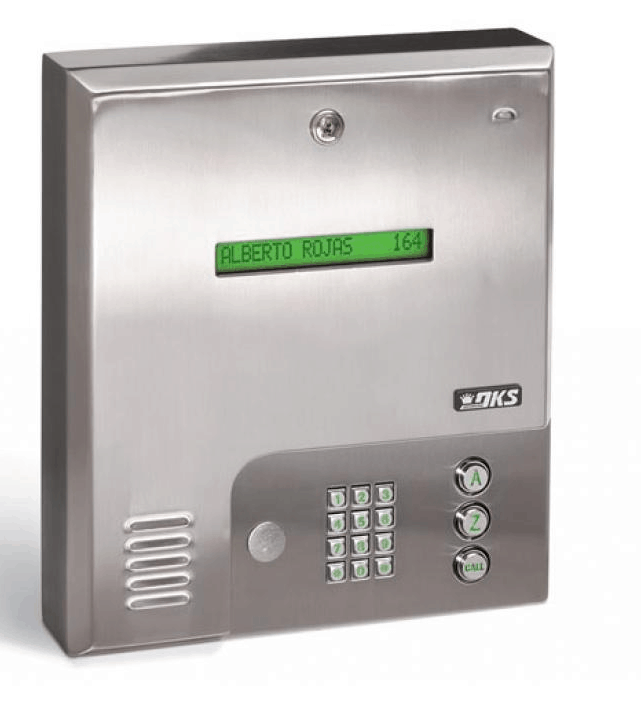 Door King telephone entry systems have a variety of models ranging from simple residential applications to very robust multi-tenant applications. TES's can be installed not only at gate entrances, but at building entrances, as well, which allows residents to present credentials to gain entry and gives the ability for guests to communicate with residents via a directory.
The entry systems can communicate via a network connection, telephone line or even a 4G cell connection. Door King entry systems can utilize one database to control multiple devices and entry points and can store up to 8000 transactions for 3000 users. TES's can also be configured with multiple user permissions and holiday schedules and are usually connected to gate operators or electronic door locks.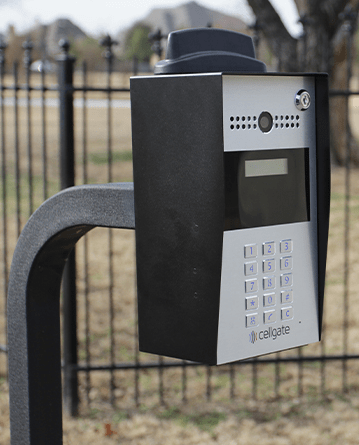 EVO Video Entry Systems are primarily designed for residential applications and have a built in video camera so residents can speak with and see their visitors. These systems are accompanied by a robust app that allows you to add users, receive video / audio calls, hold open from anywhere and a close-on-demand override.
The system can also call up to 6 contacts and uses a 4G cellular connection. Additionally, 3 external IP cameras can be connected to the entry system for viewing of the entire entry area over the same application. All of the data is stored on a cloud-based web portal including images of all non-credentialed entries.
View the full list of our access control products >

Learn more about our successful access control installs for local businesses in Tampa, St. Pete, Clearwater and surrounding areas: