Security cameras in Tampa are scorched by the sun, soaked by the rain, and beaten by the wind more than surveillance cameras in almost any other climate around the country. You need the highest quality security cameras that are designed specifically to overcome weather challenges in Tampa and surrounding areas. We provide state of the art security camera system technology, in both Closed-circuit television (CCTV) and IP, including DVR and NVR security systems, with security cameras that are water and dust resistant. We have more than 25 years of experience helping Tampa businesses, schools and communities protect their property and keep both patrons or visitors safe.
Security cameras systems have become an essential tool for Tampa businesses to protect their property and assets from unwanted visitors, potential theft, and employee misbehavior. The visibility of cameras can act as a visual deterrent to potential thieves and vandals, discouraging them from committing a crime on the premises. In the event that crime occurs, they can be used to identify suspects after a crime has been committed, which can aid in their capture and prosecution.
Our security cameras are specifically selected to withstand the intense Florida environment. High resolution security cameras can provide clear and detailed images, even in sub-par conditions or when there is a lot of movement within the camera's field of view. This helps to identify suspects or monitor employee behavior. In addition, license plate recognition (LPR) cameras can capture identifying information on vehicles, for investigations and criminal prosecution.
Tampa Security Camera Systems
Catch Thieves and Prevent Illegal Activity
(727) 791-7990
Security Camera System Installation: Tampa
Our Tampa clients have reported that their security camera systems have been very effective at solving not only the problems we expect, like catching people that are stealing from shops and identifying the license plates of reckless drivers, but also preventing less common crimes, such as illegal dumping and trespassing in community pools. This is possible because we install security camera systems positioned in a variety of locations. Some security cameras will be placed in a very overt location to deter criminals while other security cameras will be positioned more covertly to gather information and evidence in the event a crime occurs.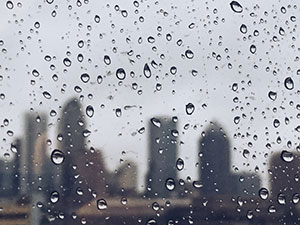 The downside to an overtly positioned security camera system in climates like Florida is that it gets battered by weather elements 24 hours a day, 7 days a week. We install turret and bullet-style security cameras that are usually made of aluminum, and are protected not by regular paint, but instead use durable powder coating. Our security cameras are also constructed with high quality impact resistant glass facings which will not fade even in the brightest Tampa summer sun. If the lenses on your security cameras are faded, they cannot identify criminals. Our security cameras are the latest in technology to mitigate that problem.
The biggest enemy of a security camera system is moisture and dust creeping into the body of the cameras. Our most common products are IP 66 and 67 rated, which means they are dustproof and can withstand jets of water from every direction. Moisture accumulating on the lens is just as bad as a faded lens, and water in the electronics will destroy the security camera system. Call us to learn about our durable security camera systems and make sure your Tampa property and business are protected, no matter the intensity of the elements. As a Tampa-based provider, Surveillance Technology offers a free estimate to determine the best security camera system for your Tampa property. We can also help you determine what you'll need for ongoing maintenance of your system.
Unsure what sort of security camera system to install on your property? Learn more about our CCTV consultant and access control design services >
Security Camera Systems Company: Tampa
We are a security camera system company proud to service Tampa, St. Petersburg, Clearwater and surrounding areas with more than 50 years of experience. When you contact us for a free consultation, we will custom design a security camera system for you that will address all of your commercial or residential needs and also take into account your budget. Positioning your security camera system appropriately is critical, because an improper installation is counterproductive. Every minute you wait is a minute that your property remains vulnerable to theft, trespassers or vandalism. We are ready to put our team of Tampa-based security camera system experts to work for you today, so give us a call.
We install Security Camera Systems in Tampa, St. Petersburg, Clearwater and surrounding areas
(727) 791-7990
Servicing Tampa, St. Petersburg, Clearwater and surrounding areas, let our security camera system experts provide the highest level of protection to ensure peace of mind for businesses and residential properties.
Security Camera Considerations
When it comes to business surveillance systems in the Tampa area, there are many reasons that clients contact Surveillance Technology. For some, it is a need to protect their business from theft after a loss. For others, it is to monitor customers or employees to prevent another litigious claim. In both cases, the most unfortunate part is that the business has already undergone a loss, prompting them to call us. What we try to convey with every potential client is that you'll benefit most if you install your business surveillance system before an incident occurs. That way, you'll have video evidence of what happened in order to mitigate the loss for your company.
Check out our recent Tampa Security Camera System Client Success Stories: