Security camera systems are the best way to monitor and protect businesses and homes in the Tampa Bay area and surrounding cities of Florida. Surveillance Technology works with many Florida cities as far north as Kissimmee and as far south as Englewood, focusing on:
Multi-property commercial business security camera systems, such as those used in apartment and condominium communities or large commercial chains
Small business security camera systems, whether that's a single location or a few local locations
Homes that are one-story, with sophisticated home security needs
Commercial and Small Business Security Camera Systems
Security camera systems used for commercial properties and small businesses gives you full, round-the-clock protection wherever you need it. A high-quality security camera system will allow you to identify anyone in the space quickly, and ensure nothing goes unnoticed. The price of a good business security camera system will be much cheaper than the potential losses; contact us for your free estimate.
Need the added security of
camera systems on your property?
Call us: (727) 791-7990
The types of business security camera systems we install include: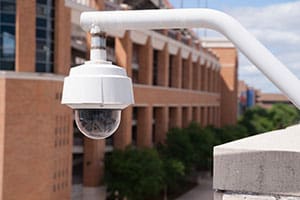 Commercial Security Camera Systems
If you have a large commercial property such as an apartment or condo community, a commercial security camera system is your best bet. We offer the latest equipment and design services to help you monitor the most critical areas of large properties, including entrance gates, community buildings, shared hallways and more.
If you have a multi-property business that has multiple locations in a geographic area, we can also help configure solutions that are consistent across locations, making it easier for you to standardize your security protocols.
Our Commercial Security Camera System Experience
Surveillance Technology has more than 20 years of experience serving the Tampa Bay area and surrounding cities with their commercial security camera systems. Your business' protection against loss of profit, burglary, and fraudulent claims is the most important thing to us. Whether you're looking for overt bullet-style cameras that will let anyone who enters the property know they are being watched, PTZ (pan, tilt, zoom) cameras that allow a remote controller to choose exactly who or what to watch, or hidden cameras that will catch any suspicious activity unbeknownst to those involved, our staff can accommodate your needs.
With higher certifications than most other surveillance security systems specialists, our employees are some of the best in the business. We use only tested and proven commercial security camera system equipment that is of superior quality. We have seen too many businesses choose inferior products and kits from store shelves, or online marketplaces, and this technology is usually five to seven years out of date, and nearly worthless when trying to properly monitor large commercial properties.
Want to learn more about our expertise? Read our reviews>
Small Business Security Camera Systems
In addition to serving large commercial properties, we also have decades of experience setting up systems for small local businesses. We know how to set up the ideal video surveillance system that will keep your business safe in any situation. And because we only sell and install the latest technology, your business will be better protected with Surveillance Technology than purchasing online or off-the-shelf cameras or kits. Don't wait until you have an incident on your property to find out your security camera system has lost its signal or had a faulty connection. Hire the professionals you need to ensure your small business stays protected.
Unsure what sort of security camera system to install on your property? Learn more about our CCTV consultant and access control design services >
If you're looking to keep your small business or local property locations truly safe, and restore your peace of mind, contact us. Our staff are truly some of the best at designing and installing security camera systems and will listen to what you need to design the perfect solution for you. Our helpful blog post about HD security camera systems can also help you understand what you need to know about business security camera systems.
We can also help you determine what you'll need for ongoing maintenance of your system.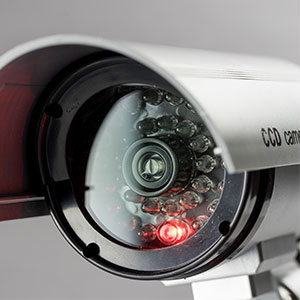 Home Security Camera Systems
Surveillance Technology can also help protect one-story homes with sophisticated security camera needs. If you have a one-story home, a professional security camera system can range from $2,000.00 to $10,000.00. This may sound like a large investment when compared to cheaper kits sold online, but if your home has multiple staff coming and going each day, our systems will provide superior protection you can't get from a basic online kit. If you suspect odd activity in or around your property, contact us to set up your free consultation.
Hear What Our Business Security Camera Clients Have To Say
We install and maintain security camera systems in Tampa, Clearwater, St Petersburg and surrounding cities. Want to learn more about our expertise? Read our client success stories>