Video entry systems from manufacturers like Liftmaster provide additional security to many businesses and communities, by allowing staff to visually see the vendors, customers or residents who are requesting access. We carry the latest in video entry systems, including WiFi and cellular data-based devices.
LiftMaster Video Entry System
The LiftMaster CAPX smart video entry system has a high definition, intuitive touch, color interface that provides residents with the functionality and modern experience they desire. The system includes an integrated color camera with a 24/7 wide angle video feed that can be stored in the MyQ Community cloud.
Via the MyQ Community app, residents can view and speak to visitors or delivery people via their smartphones. The system offers the option to call a second phone number if the resident cannot be reached at the primary number. Additionally, residents can issue future guests a one-day pass via text or email. The guest will receive a QR code which they present to the video entry system when they arrive, triggering the entrance to open.
The system also includes four wiegand inputs, allowing for multiple credential types to be installed with the system. Examples include RF Transmitters, UHF Long Range Readers or Bar Code Readers for vehicles, and traditional access card readers or key pads for pedestrian gates. These are all administered from the same MyQ database.
For community managers, the MyQ cloud-based database offers a centralized location to mange community residents, gates and doors. The web-based portal can be accessed from anywhere in the world and is easy to use. Please note that a monthly subscription and a cable modem with static IP address is required.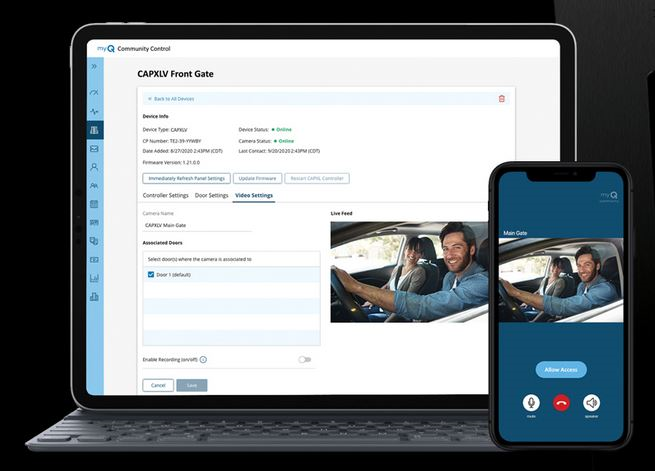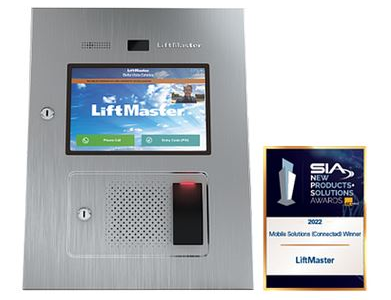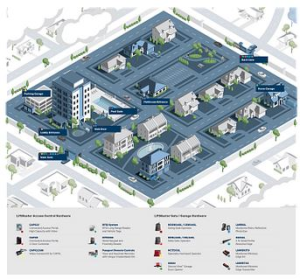 Learn about the Liftmaster Video Entry System Community Manager Experience:
Learn about the Liftmaster Video Entry System Resident Experience:
Surveillance Technology has installed video entry access control systems for a number of businesses in Tampa, St. Pete, Clearwater and surrounding areas. Below are some of the successful installations we've completed: